Migliaccio running for Lee District Board of Supervisors seat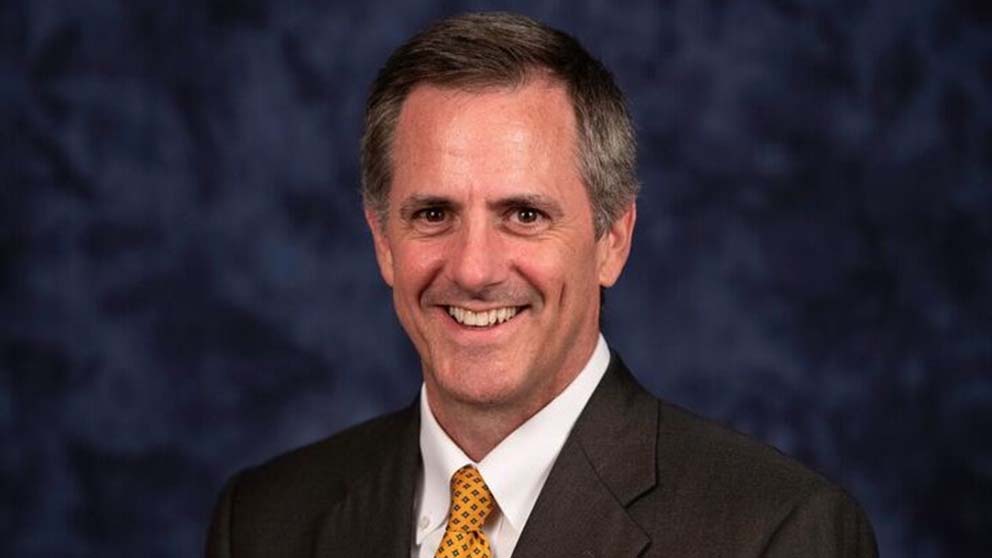 Lee District Planning Commissioner James Migliaccio announced Friday that he's throwing his hat into the Lee District Supervisor race.
Migliaccio has served as a planning commissioner since 2010, and was elected secretary of the planning commission in 2018. His term is due to expire this year.
Migliaccio, a Democrat, will be running to fill a seat that's been occupied by Jeff McKay since 2008. McKay announced in December that he is running for chairman of the Board of Supervisors.
In a press release announcing his candidacy, Migliaccio touted his work with McKay over the past eight years, including on major projects such as the Embark Richmond Highway initiative, bringing Wegmans to Lee District and the renovation of Springfield Town Center.
"Together Supervisor McKay and I have worked to improve the quality of life in our community and provide a welcoming environment for all residents here in Lee District," Migliaccio said in the release, which you can read on his website. "We've also seen great successes while fighting for our part of the County."
Migliaccio is the third candidate to announce candidacy for the Lee District seat. Groveton resident and Melwood general counsel Larysa Kautz and former Lee District Planning Commissioner and Fairfax County Economic Development Authority marketing directory Rodney Lusk each announced last month that they were running.
Migliaccio has the backing of two prominent local politicians, according to his website. Both State Sen. Adam Ebbin (D-30) and Del. Mark Sickles (D-43) have each thrown their support behind Migliaccio's bid.
In his announcement, Migliaccio said he would focus on issues such as transportation, affordable housing, school quality and the environment.
"As your Supervisor, I will work to protect and improve the quality of life in Fairfax County by creating better transit options, keeping our schools world class, protecting our natural resources and working to ensure affordable housing needs are met," Migliaccio said.
Migliaccio says on his website that "[a]ccess to safe and affordable housing is a basic human right," and says he has focused on the issue during his time on the planning commission.
"For Fairfax to remain an economic engine for the region, we must preserve and grow all levels of its housing stock, especially affordable housing," Miglicaccio said.
A resident of the Island Creek neighborhood in Springfield, Migliaccio runs his own consulting services company, Migliaccio Solutions. He's previously worked for TSCG, Inc. His past political works includes time as a senior staff member to former U.S. Sen. Chuck Robb as well as for Mason District Supervisor Penny Gross.
Migliaccio received a B.S. from James Madison University and continued his education with certificate programs from the Legislative Studies Institute, Harvard-MIT, and the Meany Center for Labor Studies.