Inmate at county detention center tests positive for coronavirus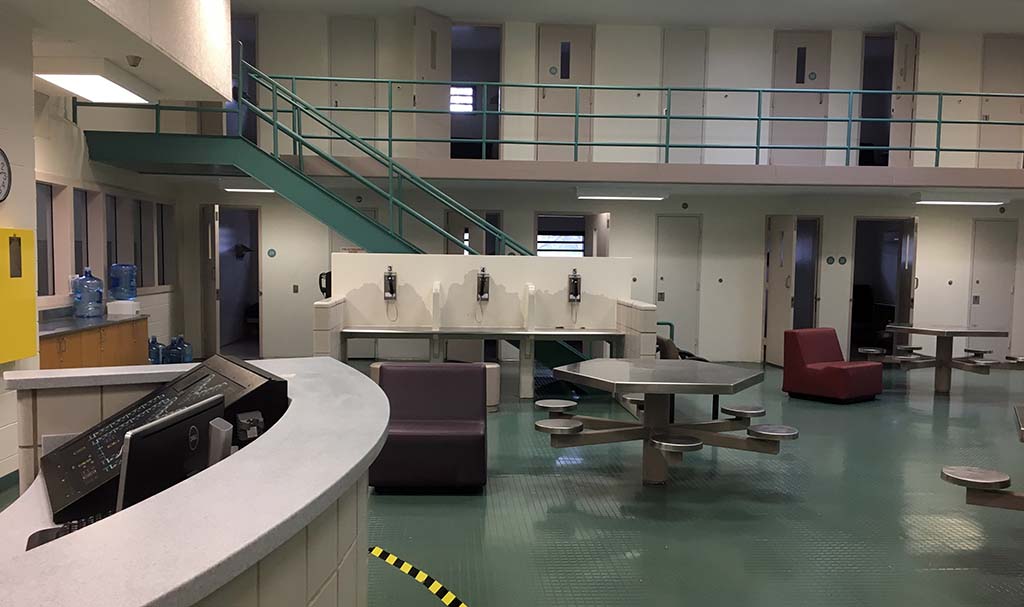 An inmate at the Fairfax County Adult Detention Center has tested positive for coronavirus (COVID-19), the Fairfax County Sheriff's Office announced Monday night.
The inmate is a male in his 20s, according to a statement released by the Sheriff's office. He has been at the detention center since January 29, and is now in isolation at the facility.
The Sheriff's Office said they are working with county health officials to identify individuals that the inmate had been in close contact with.
"While we are doing everything we can to prevent the spread of illness, it is possible that additional cases will occur since individuals already could have been exposed," the Sheriff's Office said.
A spokeswoman for the Sheriff's Office said the inmate was put in isolations as soon as he exhibited symptoms.
The spokeswoman said the Sheriff's Office would not be disclosing what charges the inmate was being held on. They also would not comment on whether the inmate has made any court appearances during his stay at the detention center.
As of yesterday the detention center had 617 inmates, according to the spokeswoman. Personal visits have been suspended since March 18, and professional visits have been non-contact since March 27. Inmates are allowed two free 15-minute phone calls per week.
As of Tuesday morning 244 people in the Fairfax Health District — which includes the county, City of Falls Church and Fairfax City — have tested positive for coronavirus, according to the Virginia Department of Health.