Governor announces restaurant restrictions; local emergency declared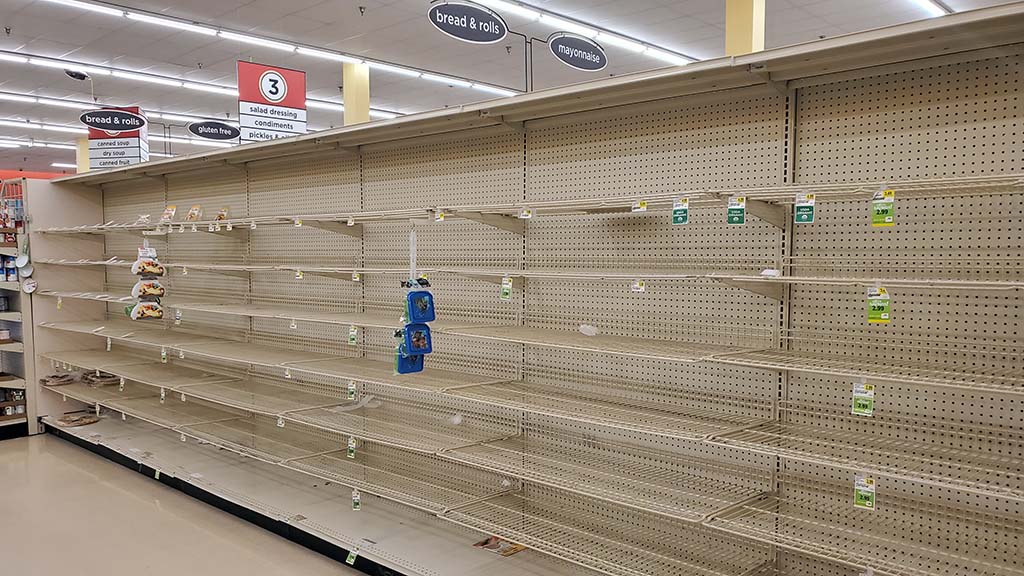 Gov. Ralph Northam on Tuesday afternoon announced a ban on gatherings of 10 or more at restaurants, fitness centers and theaters as coronavirus cases in the state continued to increase.
Northam also announced the closure of Department of Motor Vehicles until further notice, recommended seniors over 65 self-quarantine and expanded a number of unemployment benefits — including waiving the one-week waiting period for benefits.
Restaurants can continue offering carryout and delivery.
The ban on gatherings of 10 or more, which follows recommendations from the Centers for Disease control, came on a day that the Fairfax County Board of Supervisors declared a local emergency, and two more positive tests were announced by the county.
Board Chairman Jeff McKay said Fairfax County's emergency declaration would allow the county to more quickly qualify for disaster relief funding and to more easily procure goods. It also allows small businesses in the county to apply for small business loans from the Small Business Administration, McKay said (more information here).
Statewide, the Virginia Department of Health reported Tuesday there have now been 1,028 coronavirus tests given statewide — more than double of what was announced yesterday. There are now 67 cases in the state, with Arlington County having the most of any jurisdiction with 13.
Two more free meal locations
Fairfax County Public Schools announced more schools and other locations around the county that will be offering free breakfast and lunch to children 18 or under. Two schools in the Richmond Highway area and Lorton — Bucknell Elementary and Lorton Station Elementary — were among those announced. Meals can also be picked up at the Gum Springs Community Center and the Audubon Apartments — although at different times (see list below).
Mark Twain Middle School had initially been named as a location, but officials said that free meal distribution would not be happening there Wednesday.
The full list of local schools with the grab-and-go program, which runs from 8 a.m. to 10 a.m. and 11:30 a.m. to 2 p.m. unless otherwise noted:
Audubon Apartments, 7955 Audubon Avenue (see map) (10-10:30 a.m.)
Bucknell Elementary School, 6925 University Drive (see map)
Cameron Elementary School, 3434 Campbell Drive (see map)
Fort Belvoir Upper Elementary School, 5980 Meeres Road
Gum Springs Community Center, Fordson Road (see map) (11-11:30 a.m.)
Hollin Meadows Elementary School, 2310 Nordok Place (see map)
Hybla Valley Elementary School, 3415 Lockheed Boulevard (see map)
Lorton Station Elementary School, 9298 Lewis Chapel Road (see map)
Mount Vernon Woods Elementary School, 4015 Fielding Street (see map)
South County High School (see map)
You can view the full list of schools here.
Current coronavirus cases breakdown:
Cases in Fairfax County: 12 (as of March 17)
Tests Fairfax County: Unknown (as of March 17)
Deaths in Fairfax County: none (as of March 17)
source: Fairfax Department of Health
---
Cases in Virginia: 67 (as of March 17)
Tests in Virginia: 1,028 (as of March 17)
Deaths in Virginia: 2 (as of March 17)
source: Virginia Department of Health
---
Cases in U.S. 4,226: (as of March 17)
Tests in United States: unknown (as of March 17)
Deaths in United States: 75 (as of March 17)
source: CDC.gov