FCPS closes all buildings; county libraries, rec centers and other facilities shut down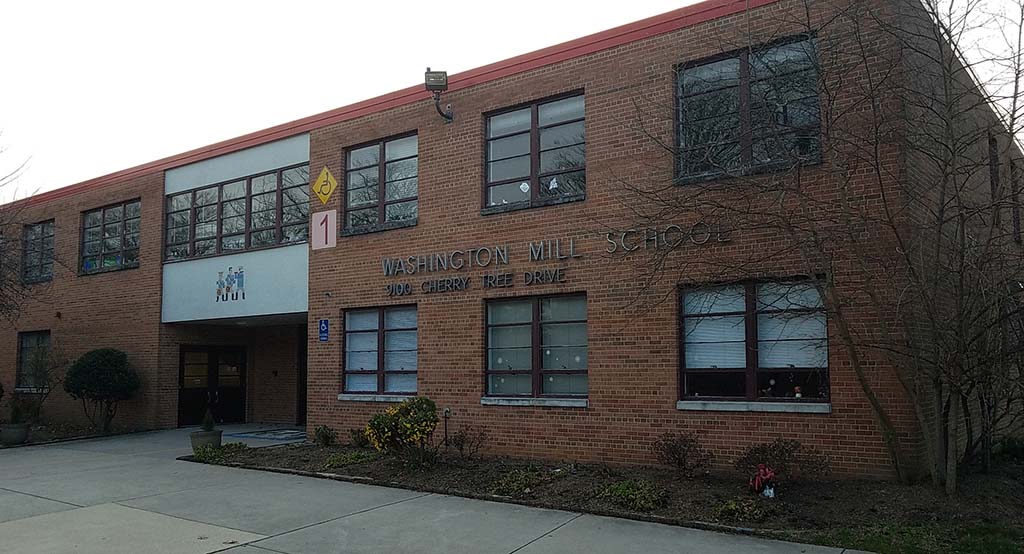 Fairfax County Public Schools has decided to close all school buildings until further notice, the school system announced Sunday.
FCPS schools had already been shut down through April 10, but the system had hoped students could return on Monday to pick up belongings and electronic devices to enable students to continue remote learning. But the continuing spread of coronavirus (COVID-19) around the area, including a presumptive positive test for a teacher at Lynbrook Elementary School in Springfield, has led to tighter restrictions.
FCPS administrative offices are also closed until further noticed. Only personnel defined as essential are required to report to work on Monday, and other workers are to work remotely.
FCPS will still be distributing grab-and-go meals for students who need them. There are now a total of 18 locations, including two in the Richmond Highway area and one on Fort Belvoir:
Fort Belvoir Upper Elementary School, 5980 Meeres Road
Hybla Valley Elementary School, 3415 Lockheed Boulevard (see map)
Mount Vernon Woods Elementary School, 4015 Fielding Street (see map)
Breakfast will be served from 8-10:30 a.m., while lunch hours are from 10:30 a.m.-2 p.m. Any child in the county 18 or under is eligible for a free meal. Adults can purchase a meal for $2.
County, state update
Latest: The Fairfax County Board of Supervisors will be holding an emergency meeting on Tuesday at 10 a.m. to consider a local Declaration of Emergency, Board Chairman Jeff McKay announced Sunday evening.
Fairfax County announced four new coronavirus cases on Saturday night, including a presumptive positive test for the Lynbrook Elementary teacher. That case, one of 10 in the county known at this point, is the first tied to the school system. Two of the other cases in the county are in the same household as the teacher.
On Sunday afternoon the county also announced that it was closing all libraries, recreation facilities and community centers. Earlier in the day the county had announced that all senior centers and adult day health care centers were closing "out of an abundance of caution."
Statewide there are 45 positive cases of coronavirus, with one person having died from it. The Virginia Department of Health says that 408 coronavirus tests have been given. It is unclear how many tests have been given in Fairfax County.
The state also announced Sunday that it was banning gatherings of 100 or more. Fairfax County issued a guidance on meetings and gatherings of less than 100 following the announcement.
Current coronavirus cases breakdown:
Cases in Fairfax County: 10 (as of March 15)
Tests Fairfax County: Unknown (as of March 15)
Deaths in Fairfax County: none (as of March 15)
source: Fairfax Department of Health
---
Cases in Virginia: 45 (as of March 15)
Tests in Virginia: 408 (as of March 15)
Deaths in Virginia: one (as of March 15)
source: Virginia Department of Health
---
Cases in U.S. 1,629: (as of March 13)
Tests in United States: unknown (as of March 13)
Deaths in United States: 41 (as of March 13)
source: CDC.gov