County expected to declare local emergency; FCPS adds more free meal locations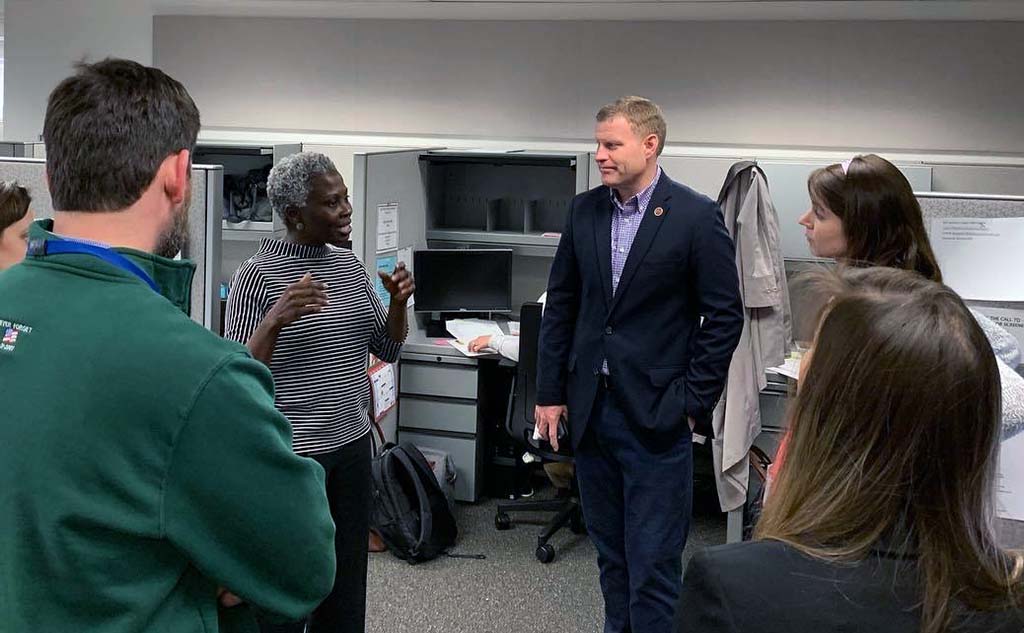 The Fairfax County Board of Supervisors is expected to declare a local emergency Tuesday morning.
Board Chairman Jeff McKay announced Sunday night that an emergency meeting would be held to consider the declaration. The number of coronavirus cases in the county remained at 10 on Monday after no new cases were announced, but totals around the state and in the Washington D.C. area continued to rise.
In an update sent to residents on Monday, McKay said the emergency declaration would serve two primary uses: streamline and expedite the county's access to emergency disaster funding, and allow the county "to use its authority to procure goods to address the emergency."
Second Virginian dies
The Virginia Department of Health announced Monday that a second state resident had died of health complications caused by coronavirus. The man, who was in his 70s, lived in York County. It is not known how he contracted the virus.
Ten residents from the Peninsula Health District — which includes Newport News, Poquoson, Williamsburg, James City County and York County — have tested positive for coronavirus.
Nearby, Washington D.C. announced five new cases on Monday, bringing the city's total to 22, while Arlington County announced its ninth case.
More free meal locations
Fairfax County Public Schools announced 11 new locations, including three in the Richmond Highway area and one in Lorton, where children 18 and under can pickup free breakfast or lunch during the week. There are now a total of 29 locations around the county where FCPS is providing meals.
The locations closest to the Richmond Highway area:
Cameron Elementary School, 3434 Campbell Drive (see map)
Hollin Meadows Elementary School, 2310 Nordok Place (see map)
South County High School (see map)
Fort Belvoir Upper Elementary School, 5980 Meeres Road
Hybla Valley Elementary School, 3415 Lockheed Boulevard (see map)
Mount Vernon Woods Elementary School, 4015 Fielding Street (see map)
You can view the full list of schools here.
Current coronavirus cases breakdown:
Cases in Fairfax County: 10 (as of March 16)
Tests Fairfax County: Unknown (as of March 16)
Deaths in Fairfax County: none (as of March 16)
source: Fairfax Department of Health
---
Cases in Virginia: 51 (as of March 16)
Tests in Virginia: 489 (as of March 16)
Deaths in Virginia: two (as of March 16)
source: Virginia Department of Health
---
Cases in U.S. 3,487: (as of March 16)
Tests in United States: unknown (as of March 16
Deaths in United States: 68 (as of March 16)
source: CDC.gov