24 displaced by Groveton fire; cause still under investigation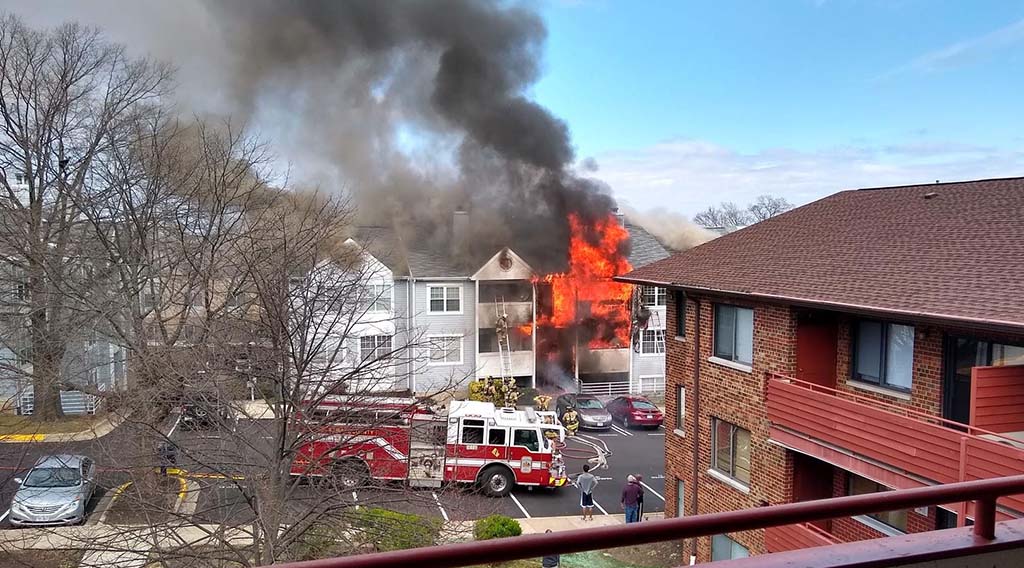 The two-alarm fire that damaged a building in the Huntington Run Condominium development Thursday displaced 24 residents and caused an estimated $386,000 in damage, according to Fairfax County Fire and Rescue.
The cause of the fire, which was so intense it required the rescue of 11 people inside the building, is still under investigation, the fire department said Friday.
The blaze was reported around 1:45 p.m., and fire was showing from all three floors of the building when firefighters arrived. The fire started on a second-floor balcony and spread into the building's attic and through the roof before being brought under control.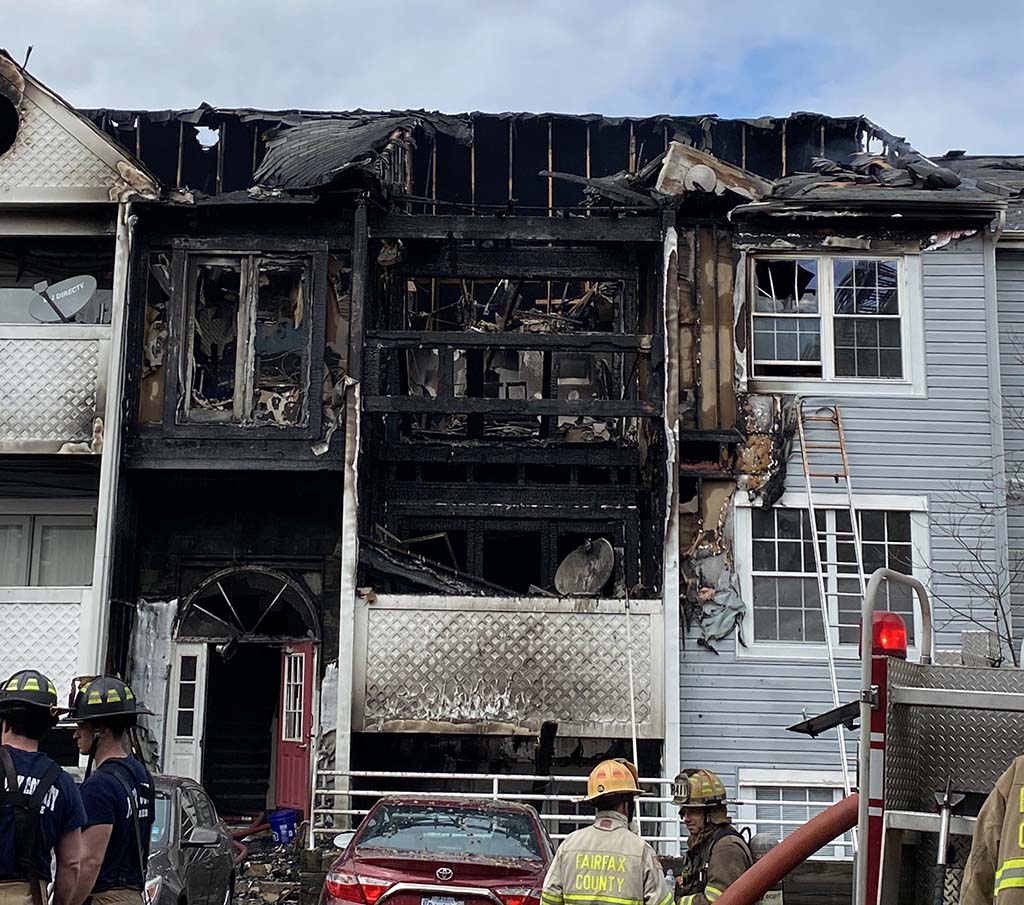 One resident needed to be transported to the hospital for a checkup, according to the fire department.
The fire was discovered by a resident who smelled smoke and then saw the fire. The resident called 911, and smoke alarms in the building soon activated, according to the fire department.
Red Cross assistance has been been offered to the 24 displaced residents.
The building, located at 6425 Richmond Highway (see map), is a short walk from the enormous fire that destroyed the under-construction South Alex development on February 8. That fire which cost more than $48 million was caused by an improperly discarded cigarette, according to fire department investigators.