11 rescued after fire at Richmond Highway condominium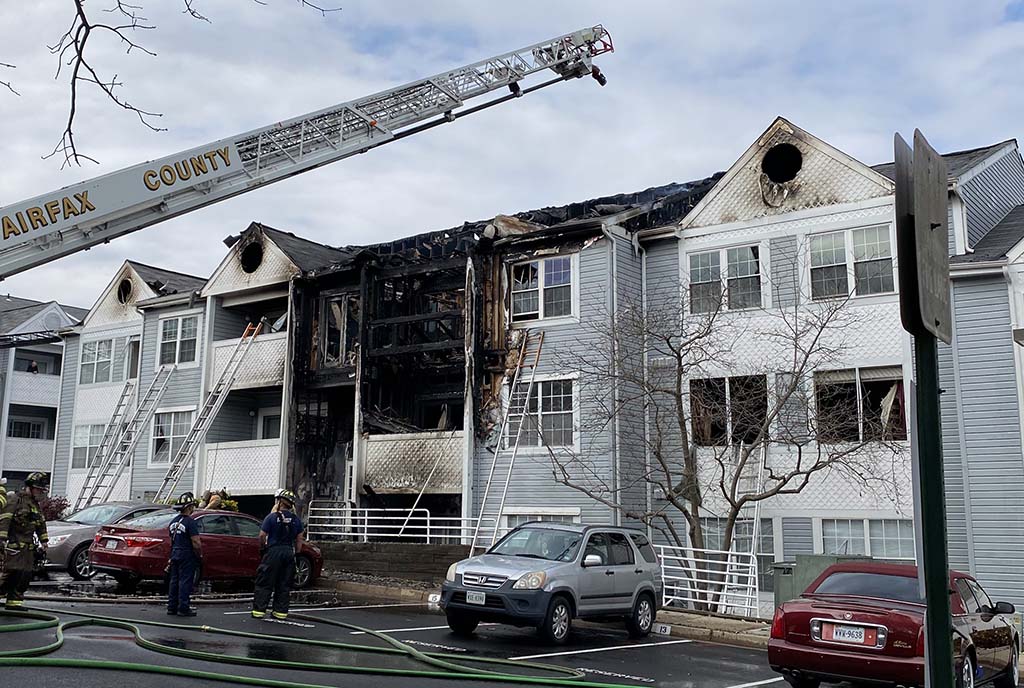 Firefighters rescued 11 residents during a fire at a Richmond Highway condominium complex on Thursday afternoon, according to the Fairfax County Fire and Rescue Department.
One person needed to be taken to the hospital as a precautionary measure, and their injuries are not believed to be serious, according to Fairfax Fire and Rescue Department spokeswoman Ashley Hildebrandt.
No firefighter injuries were reported. The condition of the person taken to the hospital was not intermediately known.
The fire at the Huntington Run Condominium, which is located at 6427 Richmond Highway (see map), was called in shortly before 2 p.m. Video taken from the scene showed flames visible from the roof of one of the Huntington Run buildings as firefighters battled the blaze and additional trucks arrived on the scene.
The cause is unknown at this time, Hildebrandt said.
Firefighters from multiple stations responded to the blaze, including units from the City of Alexandria.
The Huntington Run fire is the latest in a series of major fires in the Richmond Highway area, including the February 8 South Alex fire just down the road. The condominium is also right next to the Fairfield Inn and Suites, which just reopened after being closed since a 2018 fire caused by lightning.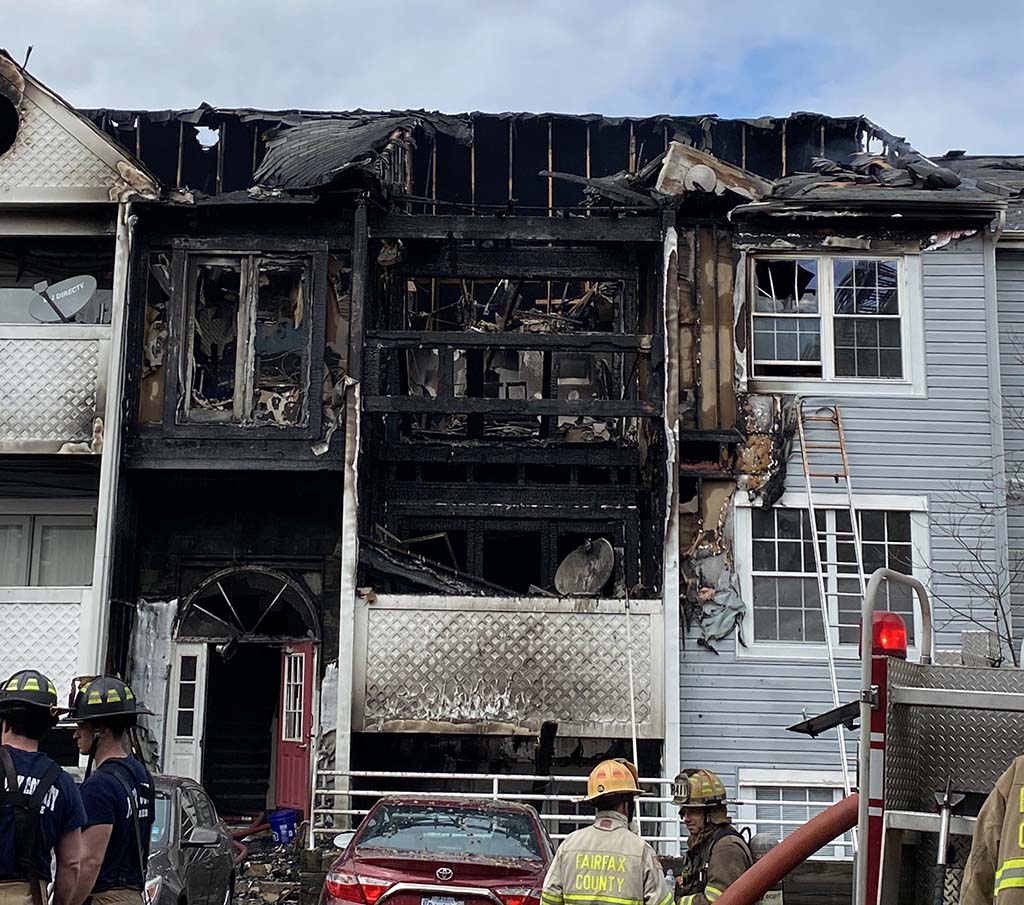 This story will be updated as more information becomes available.