Construction of new Woodlawn Fire Station underway
Construction of the new four-bay Woodlawn Fire Station got started in early December.
The new $11.9 million station is being built on land next to the current one, which is located at 8701 Lukens Lane (see map). This will allow Station 24 to continue operating in place rather than moving to a temporary facility during construction.
Aside from convenience, not having to build a temporary station is a major money saver. Two temporary Fairfax Fire and Rescue stations currently under construction cost $2.6 million and $3.1 million, respectively. The half acre property for the new Woodlawn Fire Station was purchased in 2013 for $300,000.
The new station will be 15,148 square feet in size and will have two floors. Bunk rooms and an exercise room will be on the second floor, with the kitchen, dayroom and administration office of the first floor. The four drive-through bays will be on the east side of the building.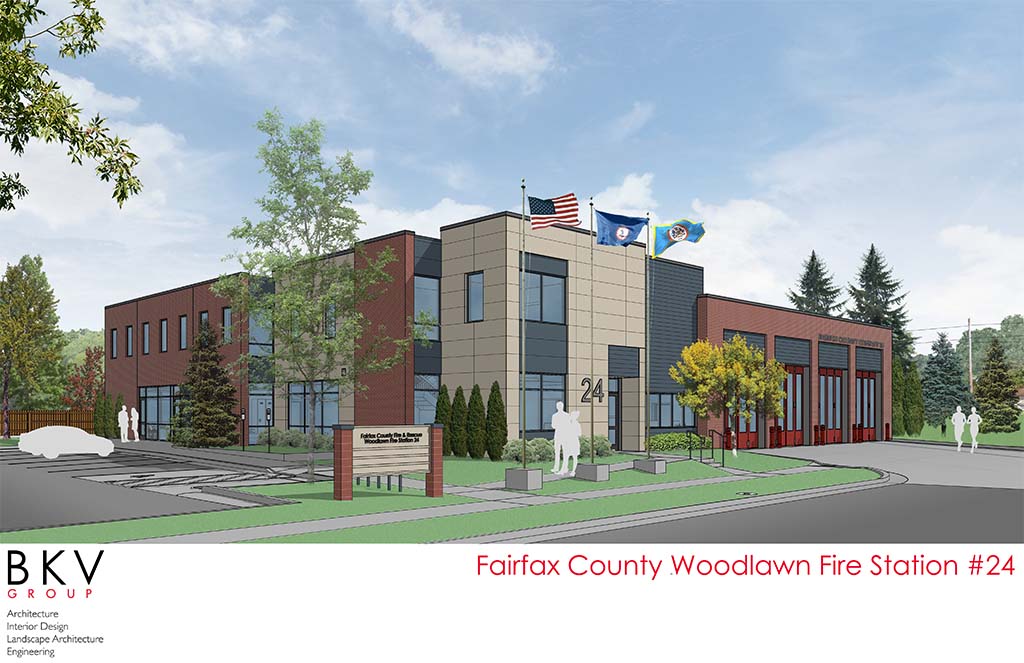 The new station is funded by a 2015 bond measure approved by voters. Scheibel Construction is the lead contractor on the project, which is expected to be completed in the summer of 2022.
The current fire station is 9,040 square feet in size, with only one story, two drive through bays and a separate half bay. It was built in 1970 and expanded in 1986.
Once the new station is finished, the old one will be demolished and that land will be used for a parking lot and auxiliary equipment for the station, according to Fairfax County spokesman Matthew Kaiser.
Two other fire stations serving the Richmond Highway area — Penn Daw and Mount Vernon — are also slated to be replaced in the coming years. Voters have already approved bonds to fund their construction, but Kaiser said no timeframe for either project is set yet.