7-story apartment building planned for spot next to Huntington Metro
A developer has applied to build a new seven-story, 379-unit apartment on a vacant spot next to the Huntington Metro.
While the land is zoned for mixed-use, the new building will be residential only and have a 530-space parking garage. The building's design will feature a primarily brick exterior, complimented by hardi-plank, hardi-panel, and nichiha, according to the application.
"The proposed building design compliments the existing multifamily structures to the south of the Property, while being respective of nearby single-family uses," the application says. "It also promotes a contemporary urban design adjacent to the Huntington Metro Station."
The Bethesda-based SK+1 is the architect for the project. The company has designed a number of residential and mixed-use buildings throughout the D.C. area, including The Parker on Huntington Avenue and Modera Mosaic in Merrifield's Mosaic District.
An artist's conception of the new building was not immediately available.
The building, which does not have a name at this point, is the final piece of a plan that began nearly 20 years ago. In 2001, a rezoning and redevelopment plan was approved for a 60-acre parcel of land south of the Metro station that had previously belonged to WMATA. The first phases of the project saw the construction of the Pavilions at Huntington Metro townhouses and the Courts at Huntington Station apartments, as well as Mount Eagle Park.
A 10-story apartment building and office building had been approved for the remaining portion of the site, but the property owner had held off on the project. The owner, Huntington Metro LLC, is now selling the property to Aventon Holdings LLC, who has applied to Fairfax County to move forward with a scaled-down version of the original proposal.
Since Aventon Holdings is only applying for modifications to the original development plan, it does not need to go through the rezoning process. The modifications requested include changes to screening requirements for the parking garage and east side of the building, and a reduction of the number of indoor loading spaces. Those modifications will be reviewed by county staff and the Fairfax County Planning Commission, and will then go before the Board of Supervisors for final approval.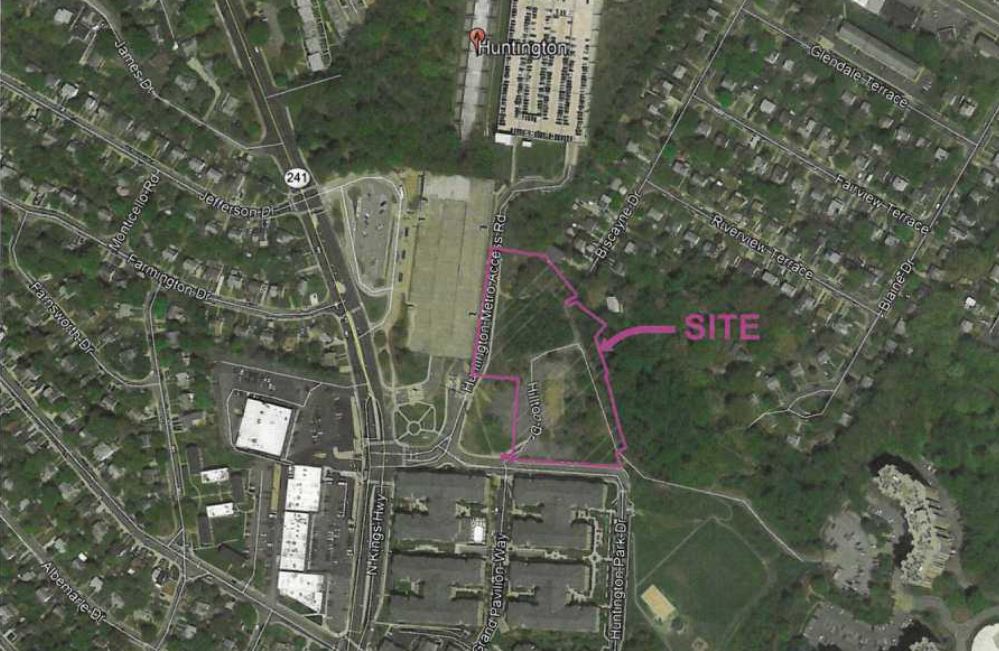 The land the new apartment building will be built borders the south garage at the Huntington Metro station and the Courts at Huntington Station. It had long been home to a 1940s-era single-family house that last served as a Metro Transit Police substation.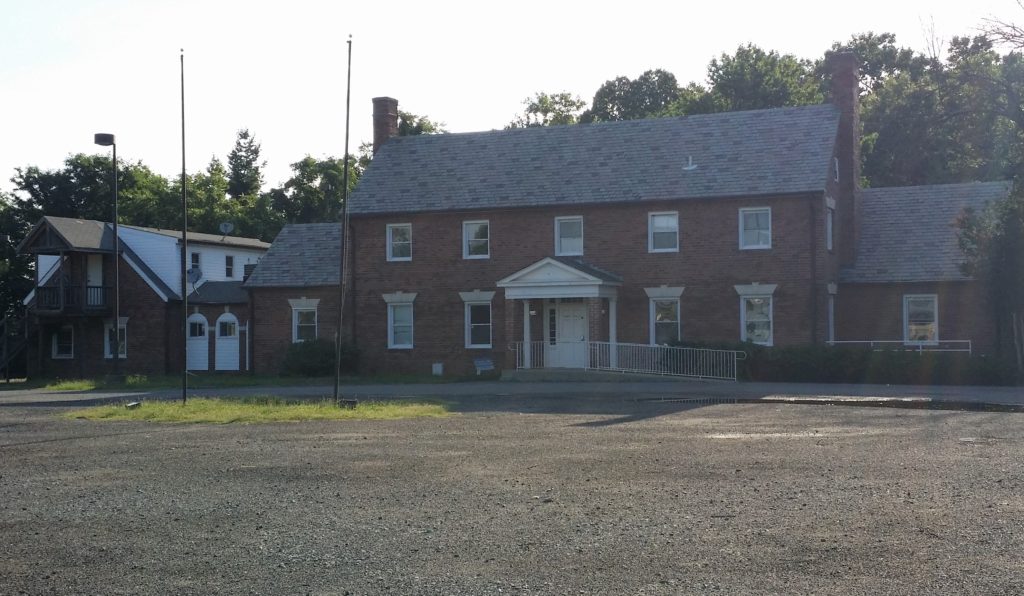 The substation moved to a new location in 2015 and the house was torn down in 2017. The now-defunct Huntington Farmers Market used part of the site in 2017 and 2018, and it's currently a staging area for shuttle buses during WMATA's platform reconstruction project at the Huntington Metro.