NOVA, county officials in talks to open program for high schoolers at OMVHS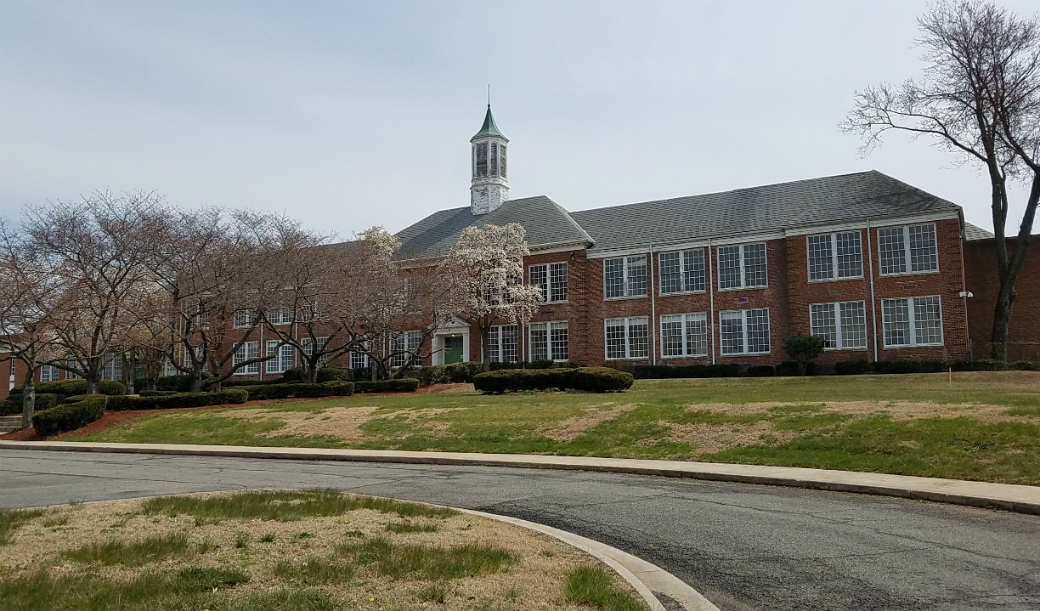 Northern Virginia Community College (NOVA) is working with Fairfax County Public Schools and the Board of Supervisors to open an "early college" program for area high school students at the original Mount Vernon High School, a senior administrator from NOVA announced Thursday.
Dr. Annette Haggray, provost of NOVA's Alexandria campus, made the announcement during her presentation on "Building the Workforce Pipeline Through Partnerships" at the Mount Vernon-Lee Chamber of Commerce's monthly business breakfast at Belle Haven Country Club.
According to Karen Corbett Sanders, chair and Mount Vernon district representative for the Fairfax County School Board, the county has been in discussions with NOVA for several years about potential reuse of the OMVHS building, at least partly due to students' lack of easy access to community college in the Richmond Highway area.
"This is something that our community really needs," said Corbett Sanders, noting that NOVA's presence at OMVHS potentially could benefit students from several nearby high schools, as well as veterans, older residents and employees seeking workforce certifications.
Interest in the program is likely to be strong if student participation in a recent FCPS collaboration with NOVA is any indicator.
"We put our nose under the tent this past fall when we offered a dual enrollment cyber class at Mount Vernon High School to see if there was interest," said Corbett Sanders. "It was an overwhelming success."
Corbett Sanders herself benefited from taking early college courses during her youth. As a student at Groveton High School, she took classes at NOVA, enabling her upon graduation to begin college as a sophomore.
Fairfax County Supervisors Jeff McKay and Dan Storck also have long been involved in the push for bringing NOVA to OMVHS.
"Bringing NOVA to the corridor and providing transitional educational opportunities for young people and lifelong educational opportunities for all residents is essential for our continued redevelopment and modernization," said Storck. "I look forward to our continued collaboration."
Exactly how the early college program at OMVHS will be structured or function has yet to be determined, though Corbett Sanders said only a portion of the building will be used for that purpose. Meanwhile, the county and its OMVHS master plan development partners are still in the early stages of conceptual design for the 42-acre campus and park site, according to county staff. The next public meeting will take place before the end of the year, they added.